Attention Leaders, Ministers, Entrepreneurs, And Faith-Driven Executives!
Are You Ready To Share Your Powerful Purposeful Book With The World?
At Tucker Publishing House, we believe in the power of storytelling. We understand that everyone has a story to tell—one that can be used to inspire, motivate, and educate others. That's why we specialize in inspirational stories—stories that are meant to uplift. Writing a book can be a daunting task, but Tucker Publishing House, LLC is here to help. From writing and development services to editing and interior formatting, our team will provide the expertise and support you need to get your book ready for publication. We'll help you take your idea from a rough beginning to a polished end product.
Unlock Your Potential with Tucker Publishing House
As a hybrid publisher, we offer the best of both traditional and self-publishing services. We provide editorial, design, and distribution services to ensure your book meets industry standards and that you retain ownership and control of your work. Our team provides personalized coaching and accountability throughout the entire process, ensuring that you have the support you need to succeed.
We offer a range of services that include cover design, interior formatting, and book publishing that meets industry standards. As part of our commitment to your success, we provide marketing plans and personalized support to help you leverage your book into multiple streams of income.
Check out a special video testimonial for Tucker Publishing House!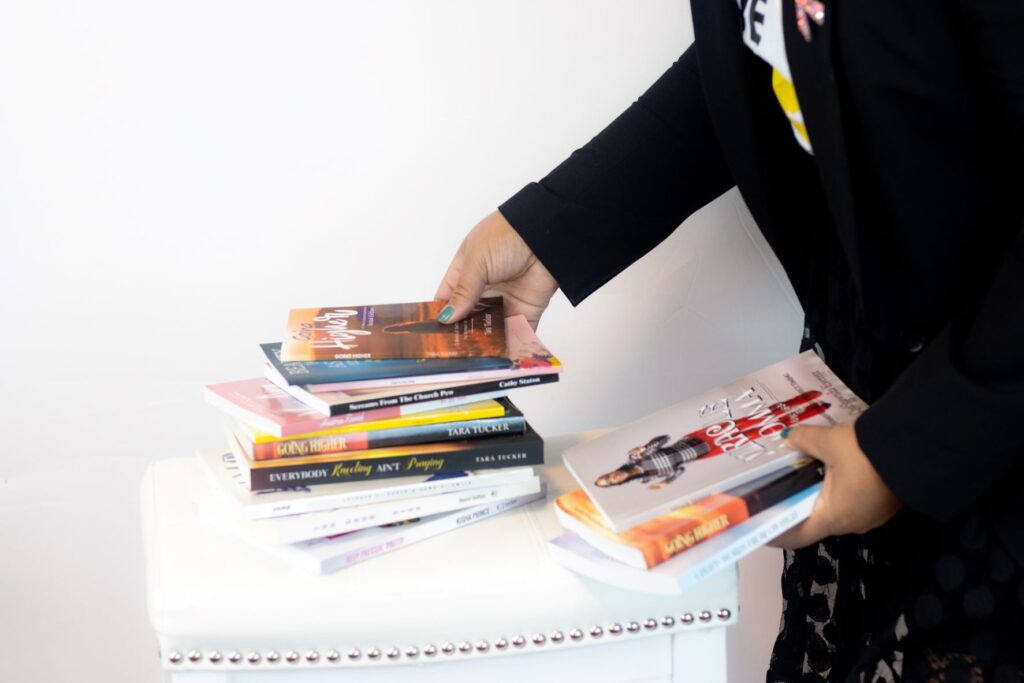 Tucker Publishing House is committed to providing high-quality coaching and publishing services to help you share your story with the world. With our hybrid publishing model, you can have your work professionally produced while still retaining creative control and a higher share of the royalties. We offer personalized support and guidance throughout the entire publishing process, from writing and development to marketing and promotion.
Contact us today for a complimentary discovery call and take the first step toward realizing your dream.
Sell Your Book On Every Platform!
My experience working with TPH was amazing. Coach Tara, was there every step of the way, from writing, all the way through publication. Writing a book has been a long-term goal of mine since childhood and with her help, I was able to achieve that. Tara was very professional, very honest, and very punctual throughout the entire process. I highly recommend and look forward to working with TPH in the future.
Ronecia Hunt, Author and Event Planner
"This was my first time writing a book, and Coach Tara was highly recommended by one of my friends. Working with Coach Tara was truly a great experience. She walked with me throughout the entire process. She was always available to answer any of my questions and gave great feedback to help with the completion of my book. I am truly grateful that she took a chance and was willing to work with me. Thank you, Coach Tara; I really appreciate you!"
Dominic C. Reid, Counselor and Author