Self-Publish With Confidence!
Attention Kingdom Leaders, Ministers, Authors, Coaches, Entrepreneurs, And Creatives!
It's Time To Share Your Passion And Message With The World. Your Story Will Have Maximum Impact And Bring You Income.
Has God called you to write a book?
Do you have a transformative testimony?
Do you have words of wisdom to impart in a devotional?
Do you want to write a "how-to" or "self-help" book to coach others?
Do you want to learn how to leverage your book into multiple streams of income?
At Tucker Publishing House, we can help. God didn't bring you this far just to bring you this far. There is purpose in that pain.
Anyone can write a book – but may struggle to optimize it for publishing success. Tucker Publishing House is a Self-Publishing Services Company here to help you get your idea into a printed and published book.
Through our company, we assist you with writing and development, editing, cover design, interior formatting, advertising flyers, and marketing plans. We also provide personalized coaching and accountability throughout your contract with us.
We only accept up to ten clients every quarter to ensure you receive personalized service. We welcome clients in the following months: February, May, August, and November.
For a complimentary discovery call, click here.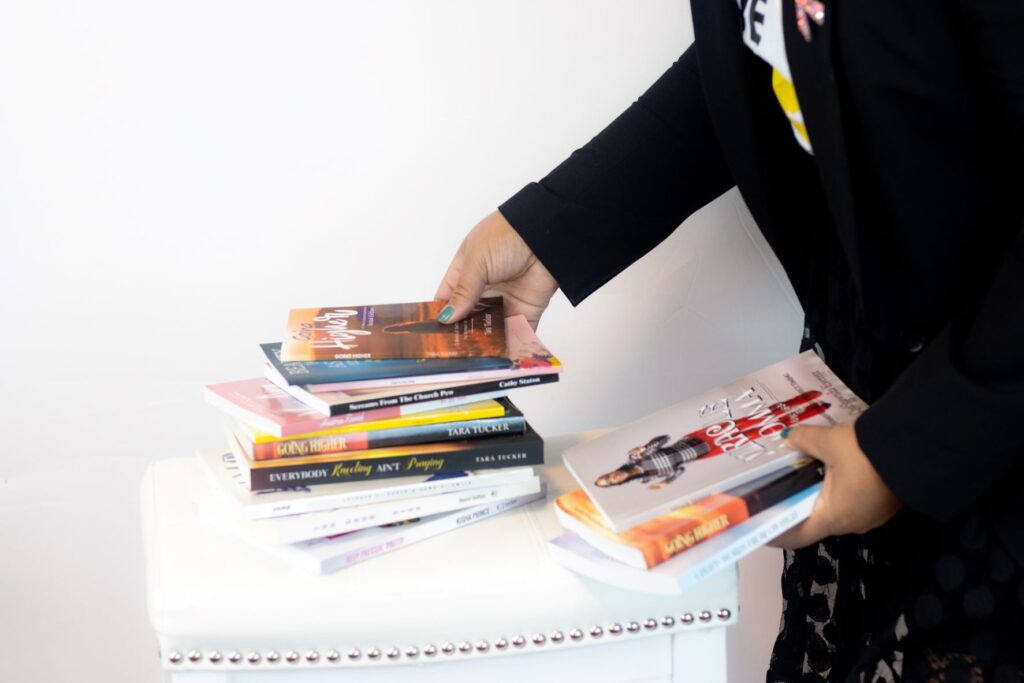 Sell Your Book On Every Platform!
My experience working with TPH was amazing. Coach Tara, was there every step of the way, from writing, all the way through publication. Writing a book has been a long-term goal of mine since childhood and with her help, I was able to achieve that. Tara was very professional, very honest, and very punctual throughout the entire process. I highly recommend and look forward to working with TPH in the future.
Ronecia Hunt, Author and Event Planner